Goldilocks
I designed and built a bass guitar. It was a collaboration with my dad, an expert woodworker who's built several custom guitars, teaching me his techniques over the course of this year-long project.
With a rare medium-scale 32" neck, "Goldie" lies between the full-scale 34" and the small-scale 30" for a size that's just right.
---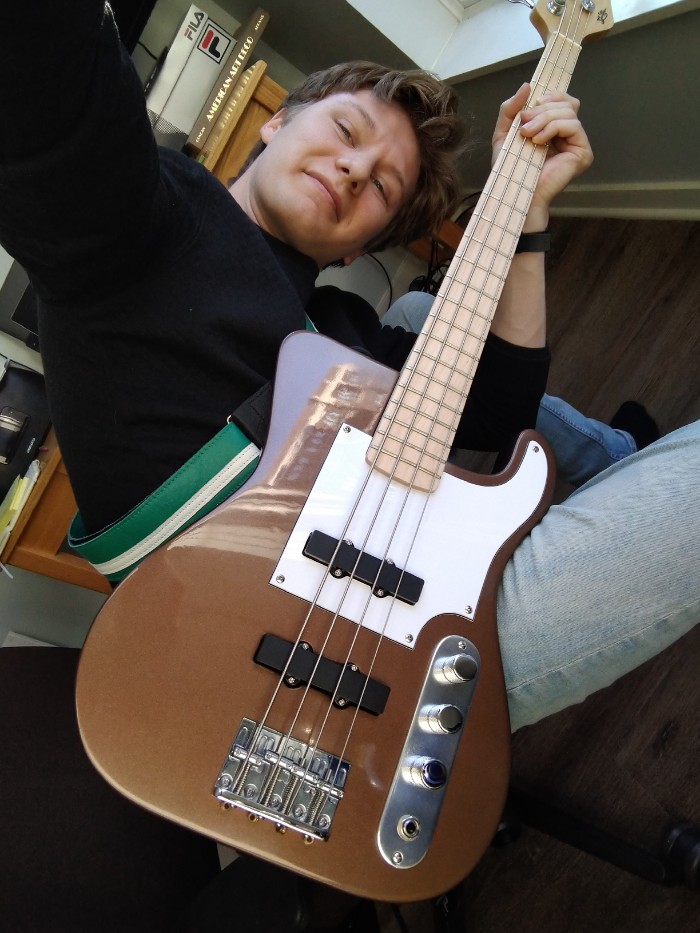 I drafted the body shape to evoke the 1950s Modified Telecaster guitar, but with distinctly closed, squared-off angles. I flattened the top and closed the lower horn, giving it a blocky, compact look.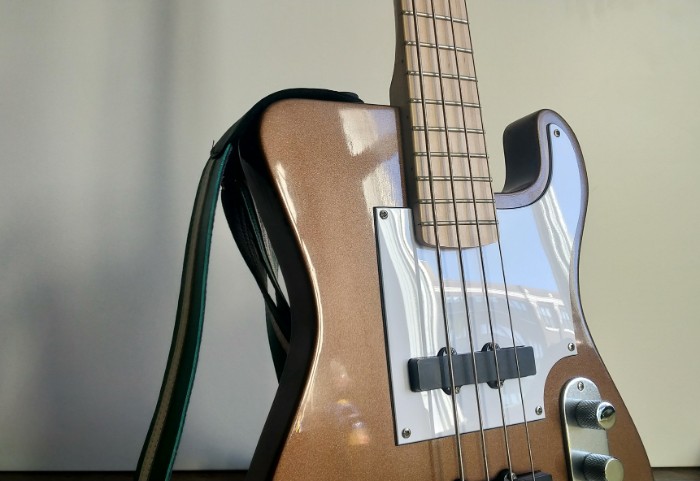 The body is alder, a lightweight semi-hardwood. With a thickness of only 1.5", it's thinner than most production basses. This makes it easy to hold and play.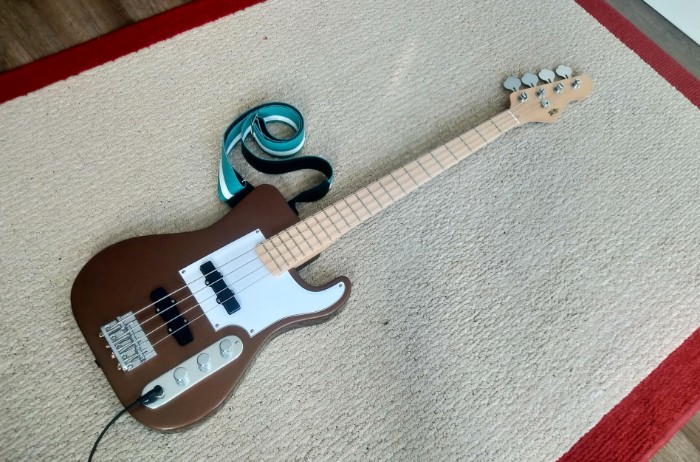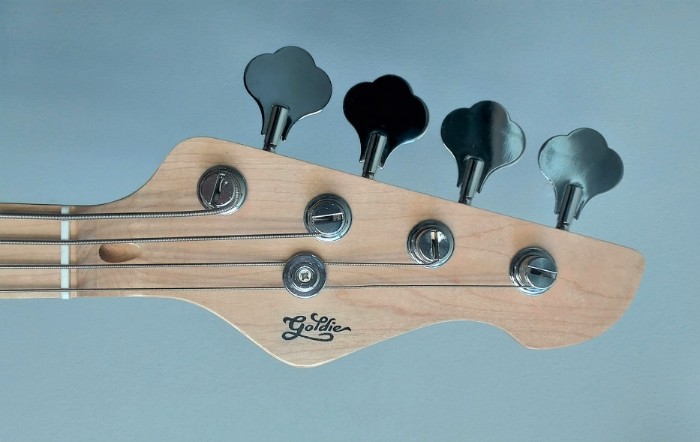 I designed a logo, silkscreened it on, and hand-retouched it with a hobby knife dipped in ink. A few coats of spray lacquer hold the ink in place.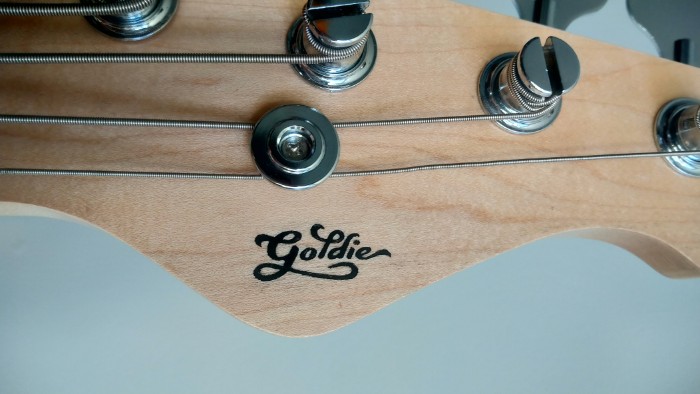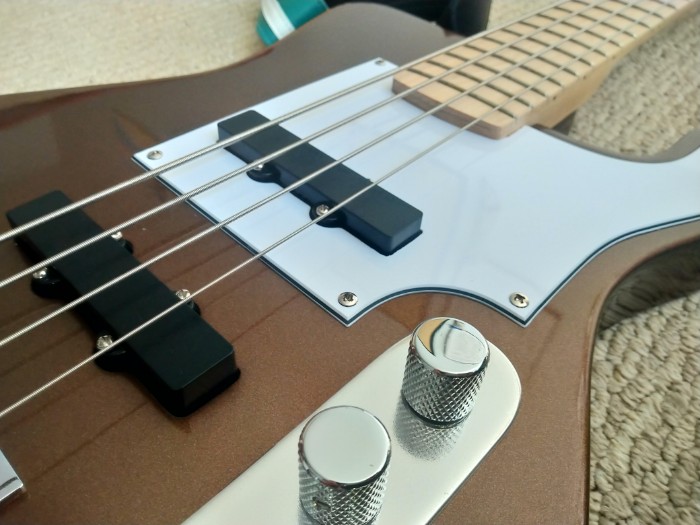 Goldie has two passive, sealed Jazz Bass pickups. I've always loved the smooth J-bass sound, and the two pickups are wound opposite from each other, so they noise-cancel when used together. Their sealed design complements Goldie's clean look.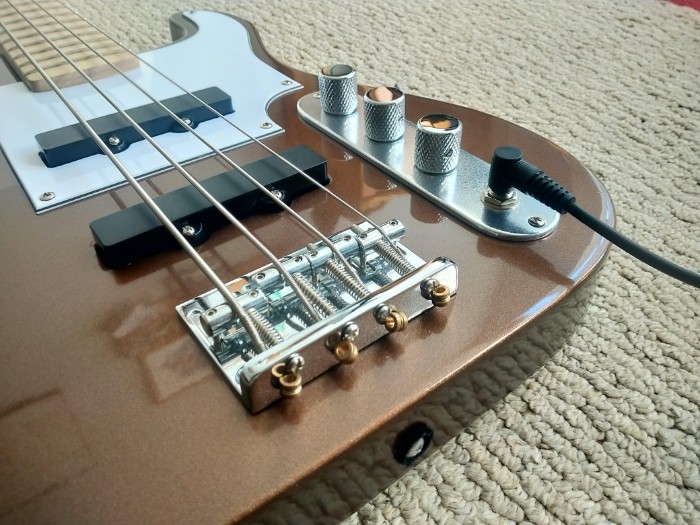 All of Goldie's electrical components are bolted directly to a hand-cut aluminum plate. This simplifies the routing and makes it easier to perform maintenance. The front-facing output jack is easy to find, and harder to bend or mangle when setting the bass down.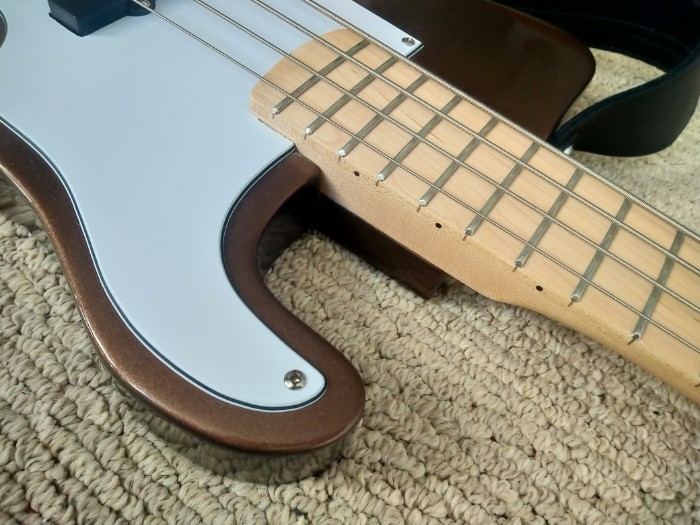 Rather than make a neck, I bought a satin-finish neck with frets and a truss rod pre-installed. If it ain't broke, right? I decided not to add fret inlays, since it already had fret markers on the side, and I wanted to keep the face as clean as possible.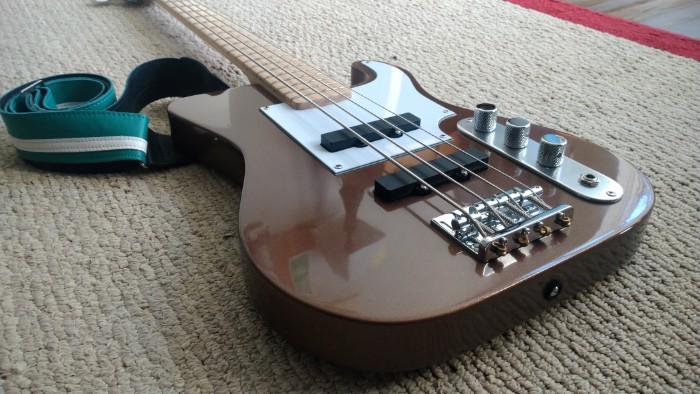 Goldie is painted with sparkly metallic copper paint and coated with Brite-Tone Instrument Finish, a water-based lacquer alternative.
The first few coats of paint adhered poorly and started peeling off, so I had to hand-sand it down and start over with a different paint! It was a weeks-long pain, but it was worth it in the end.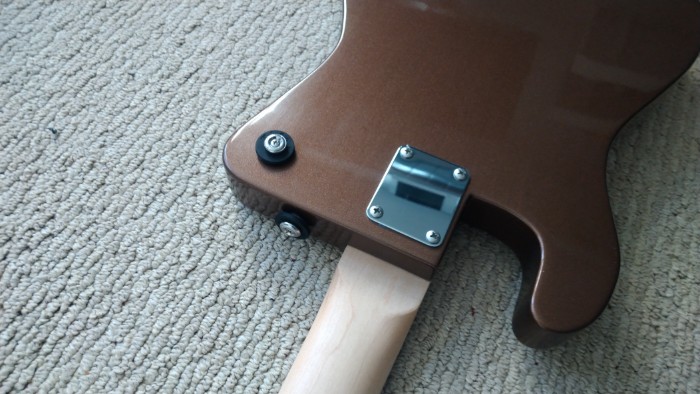 To balance the bass's weight, I moved the lower strap button to the back of the horn. This prevents neck dive (a common issue with basses without top horns) and centers the bass across the body, making it easier to reach lower hand positions.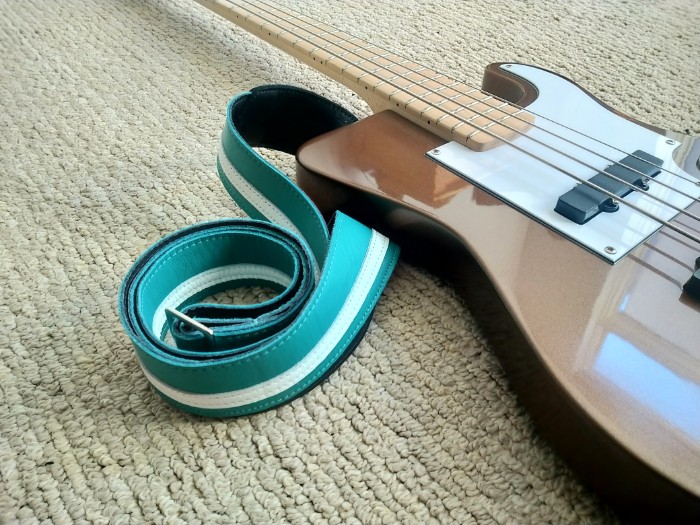 The turquoise leather strap was chosen for its resemblance to oxidized copper, which I thought was a fun riff on the bass's color theme or something.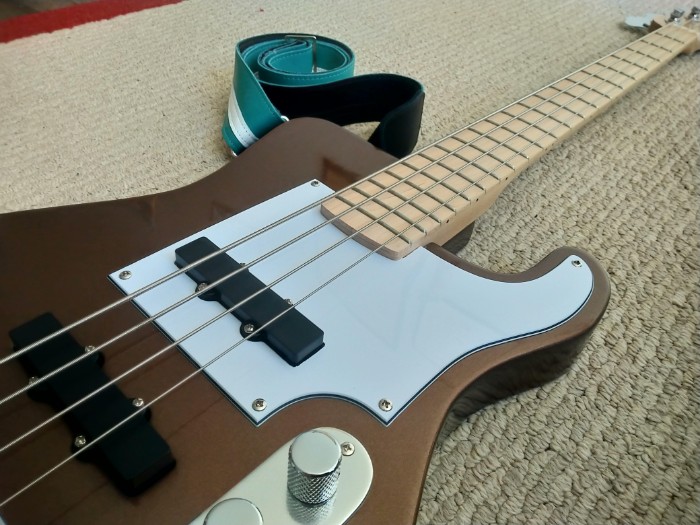 Over the course of this project, I learned a lot about accurate measurement, routing templates, and finding the balance between perfection and completion.
My dad and I had a lot of fun, too.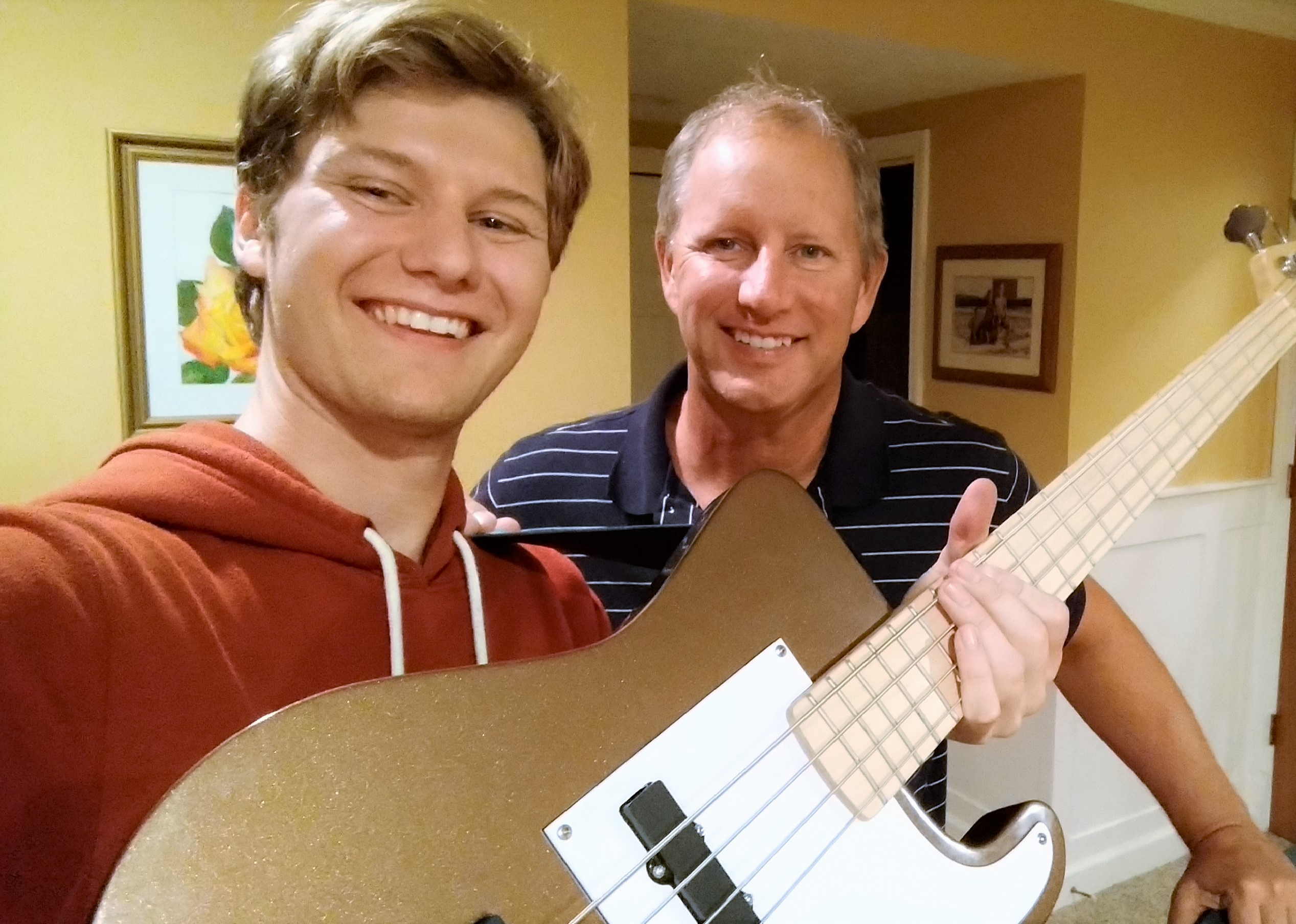 Team credits:
Travis Root- Design, Woodworking, Wiring, Parts Sourcing, Testing
Brian Root- Power Tool Mentorship, Additional Woodworking, Additional Wiring, Topcoat Testing