Spartans Vs Zombies
SVZ is the craziest game on campus. It's a week-long game of tag, played across Michigan State University's sprawling campus, involving hundreds of students.
As Creative Director and later Head Administrator, I had the honor of leading a team to redesign the game and its communication systems.
---
Rebrand & Advertising
What: A new logo, color palette and visual vocabulary. We focused on cleaning up the image of the game and making it more approachable, especially for women.
When: Spring 2017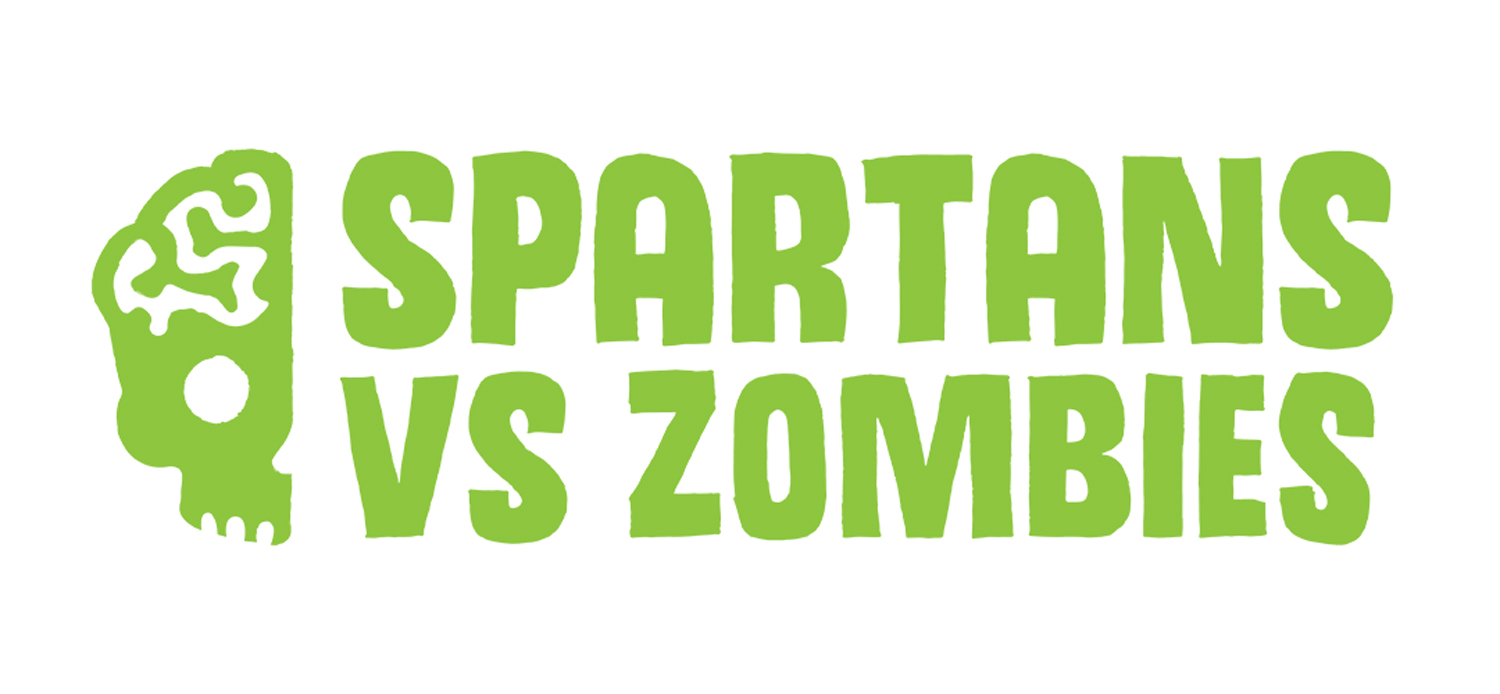 I created a simple, one-color modular logo, so it could be used as an icon or a full logotype. I wanted to find the space between chaotic and clean.

The game involves NERF guns and orange bandannas, so we highlighted them in poster ads. We figured it was educational.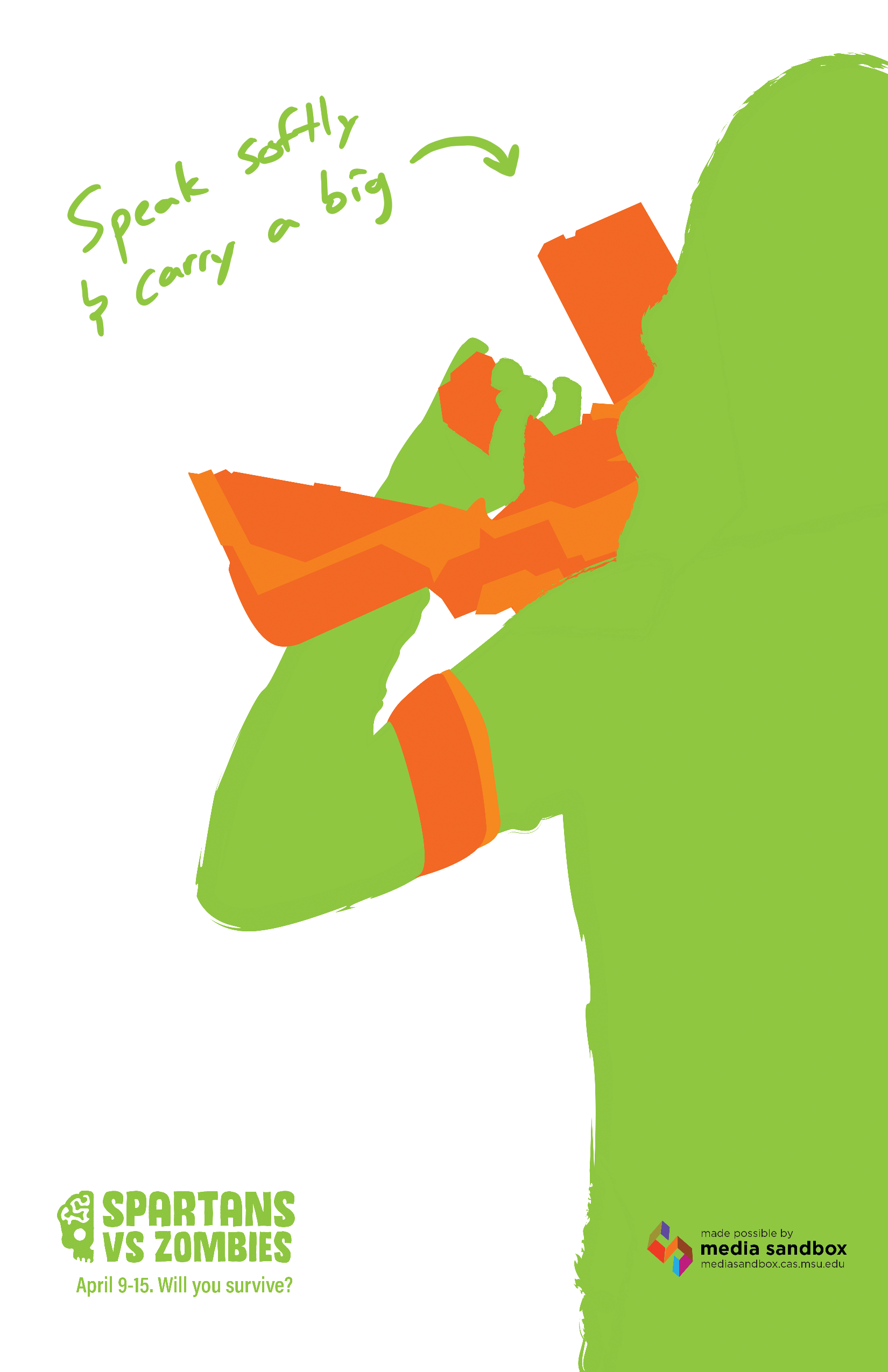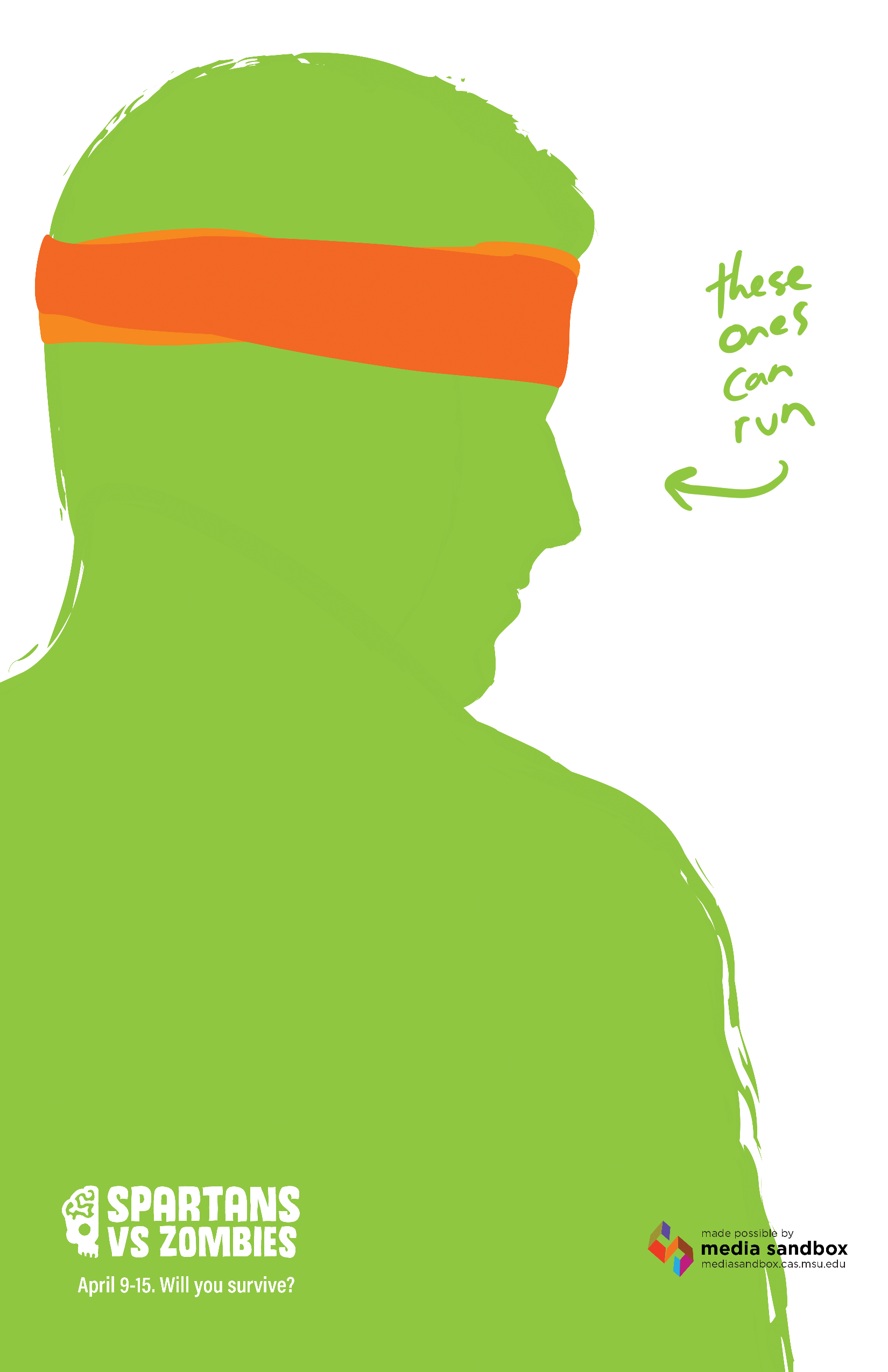 I collaborated with native Chinese speakers to translate and run ads in Mandarin. MSU has a very large Chinese student population that tends to be excluded, so we wanted to make sure they knew they were invited!
I pitched and secured a sponsorship with Media Sandbox (who I later worked for) and they helped fund our ads and website.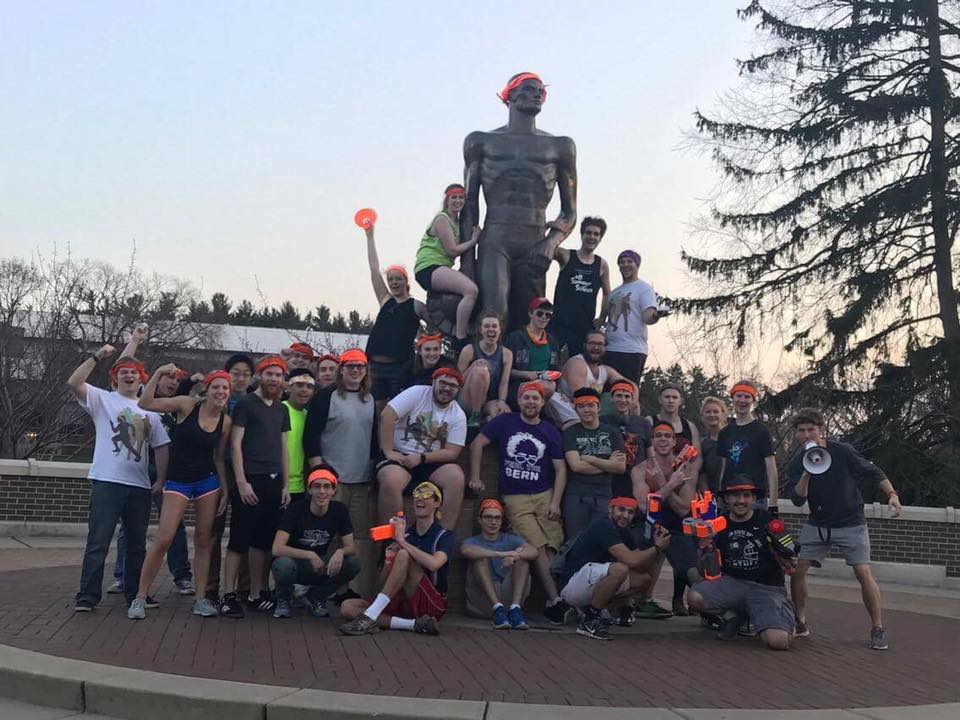 I'm happy to report that the game went off without a hitch. Here's a few of our players posing with Sparty (I'm in the bottom right with my best friend, the megaphone).
Team credits:
Travis Root- Head Admin, Planning Team Lead, Art Direction, Copy, Web Design & Administration
Aaron Rozin- Deputy Admin, Legal & Logistics Lead, Game & Mission Design, Additional Web Administration
Jake Hall- Game Admin, Game & Mission Design, Additional Copy
Steven Collareno- Game Admin, Game & Mission Design, Additional Copy
Tyler Fredrick- Game Admin, Game & Mission Design, Additional Copy